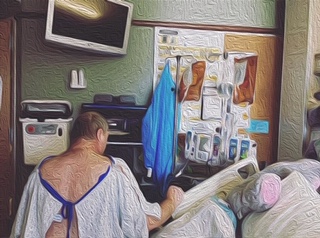 Reader Feedback – Cancer is Kicking My Butt, but I've Got A Really Big Butt
 Fantastic and Realistic Book that has Healing Power
Reviewed in the United States on May 22, 2020
I have known this beautiful family since the 1990s's when Richelle was my student at school and then I became her piano teacher. If you met this family you always felt included in their life. I have not seen them for way too long because they moved and I moved, but they are always in my heart and on my mind.
This book gives hope to those that have gone through, or are going through, something so life changing as cancer or loosing one to cancer.
Beautiful job, Shufei. I am so proud of all of you! Rich is looking down on all of you..
Until We Meet Again,
Marilee
I cannot tell you how much these kind words mean to me, Marilee! Thank you all for all the support. Have a great weekend! Cancer is Kicking my Butt, but I've Got a Really Big Butt is on Amazon! Share it with someone who is going through something life changing.
Take care of you and your loved ones, and be well! – Dr. Kime

https://accoi.net/wp-content/uploads/2020/05/coverphoto1.jpg
238
320
accoi
https://accoi.net/wp-content/uploads/2018/03/accupuncture-logo-v2-300x96.png
accoi
2020-05-30 11:48:46
2020-05-30 11:52:24
Reader Feedback – Cancer is Kicking My Butt, but I've Got A Really Big Butt